The complete solution for Enterprise Resource Planning (ERP) and Customer Relationship Management (CRM)
With Microsoft Dynamics 365, companies improve their marketing processes, sales and client relationships, because, thanks to this technology platform, all data related to activities in these areas are saved and organised efficiently, permitting careful and complete follow through.
Microsoft Dynamics 365 offers you the possibility to create and maintain a 360º vision of your clients, from first contact through sales, after sales and the entire customer lifecycle. And this CRM and ERP system which is completely integrated with Microsoft 365  (Outlook, Excel, Word, Yammer, Lync, Skype, Sharepoint, etc.) and Microsoft Dynamics NAV and AX, is a flexible and cost effective solution that adapts to the needs of your business, shortens delivery timescales and allows graphical data analysis with graphs, dashboards and Excel.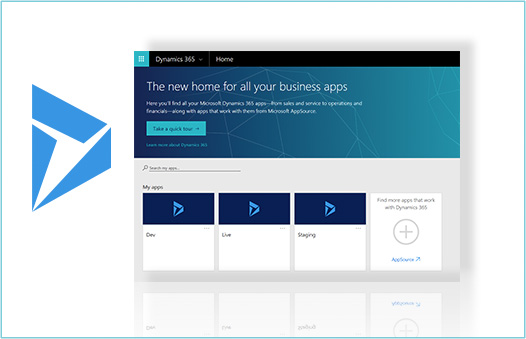 Microsoft Dynamics 365 offers role based user access, allowing each user a personal account with just the information they need, according to their role in the company. The system permits customisation. extensible data models and assignment tools so that your implementation can be adapted to the needs of your business.
Organised and error free client and sales business information is critical to company growth.